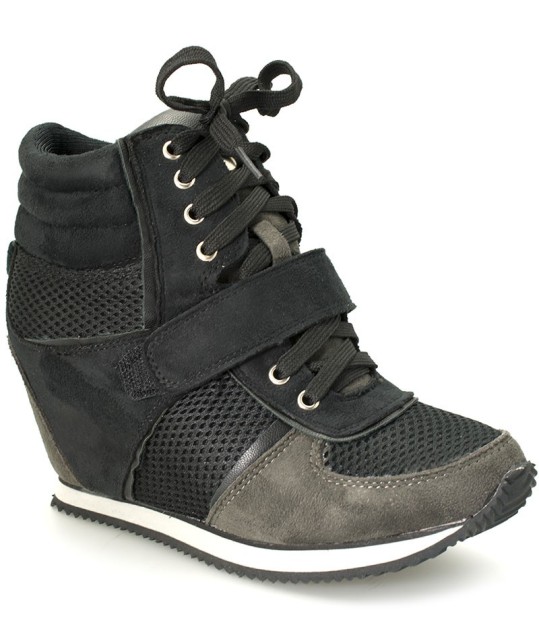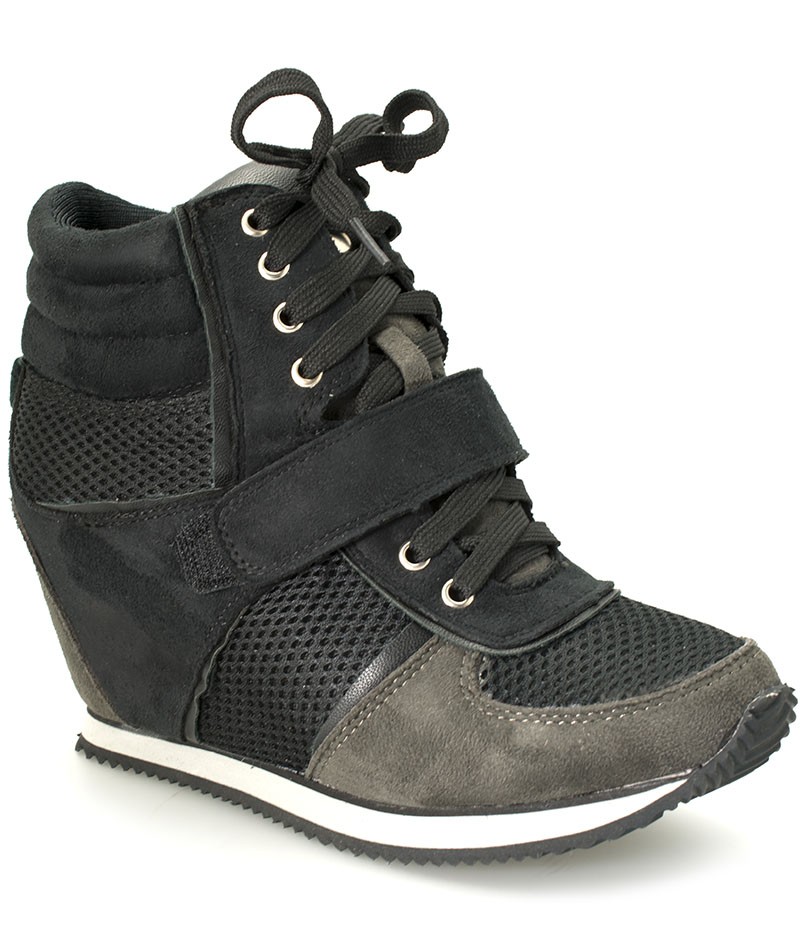 Wedge-heel sneakers, a convenient passion for women, a thousand ways to experience them to be trendy.
The fall winter collection 2014 as regards the sports shoes or, as many define sneakers, He saw how uncontested protagonists wedge-heel sneakers.
Undoubtedly sublime! Both in terms of design and comfort. The sneakers are already for the way they have designed and built very comfortable shoes, But if we add details like the wedge (see for example the photo, the model Beat internal wedge from 7 cm) become a real cure-all.
Comfortable for everyday life, the long walks or the work, piping hot, in their fall version, a mixture of comfortable materials, soft and warm like suede, fabric and vinyl flooring.
In short, as for convenience they are absolutely rivals, and here is that moms and teens go wild!
From what in fact we included in the catalogue of our shoes shop online, our customers are pretty much catapulted, do you want for the price, the lowest price on the web, vuoi per l';assoluta tendenza glamour di queste calzature che sono diventate in pochissimi giorni un must have assoluto.
Wear them and match them? Nothing could be simpler, a pair of jeans or a pair of pants, Maybe a nice long sweater and a coat, you're done. But in match play, We know that even the sneakers platform lends itself to those even more exasperated, It is not seldom see girls about town running with sneakers like matched with leggins and sometimes with a long sweater which serves as a dress.
In short, wedge-heel sneakers are really going to be a glamorous and comfortable discovery collection 2014 many women did not miss at all.
To buy them? Nothing could be simpler, basta cercare ";BEAT"; site search form, top post, Add to shopping cart and fill in details, will be at your feet in no time!